A cat who was found in a box on a stoop, started to shine when a couple took a chance on him and changed his life.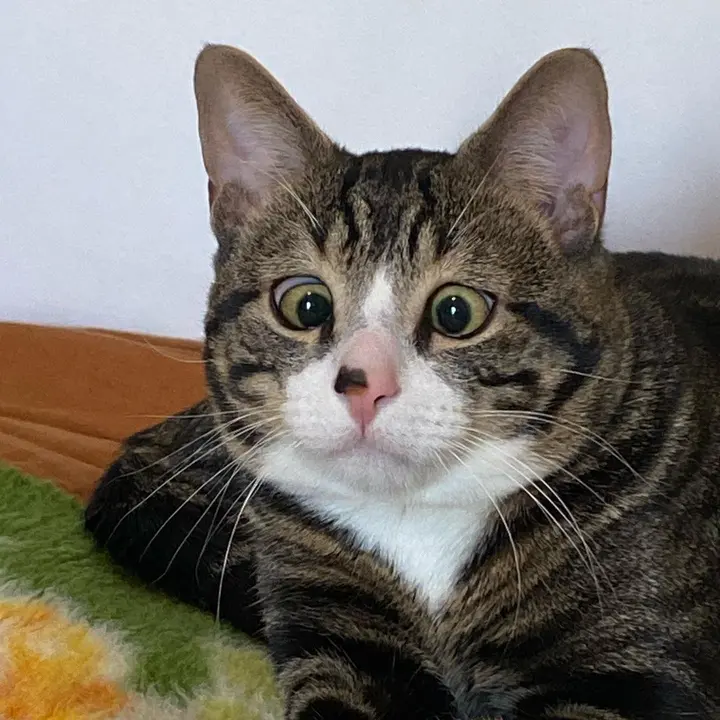 A tabby cat was found abandoned in a large cardboard box left on a neighbor's stoop. He was cowering inside, trying to tuck himself into a ball to appear as small as possible.
The finder took him in and reached out to their local animal rescue, Bushwick Street Cats, for help. "He was petrified when we got him. It's probably why he didn't jump out of the box and run. Some cats just freeze," Bushwick Street Cats told us.
The rescue named the cross-eyed tabby Bofus, who was estimated to be one year old.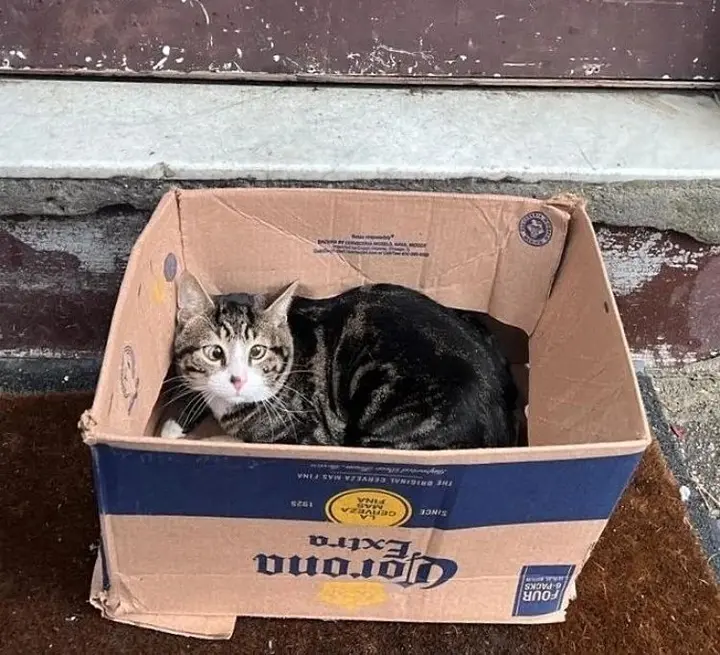 They got him neutered and vetted, and were determined to find him a wonderful home that would cherish him for life. "We brought him to our adoption event, and he was mostly shut down."
Bofus looked around warily and stayed in one spot the whole time. But things started to look up for him when a couple took a shine on him.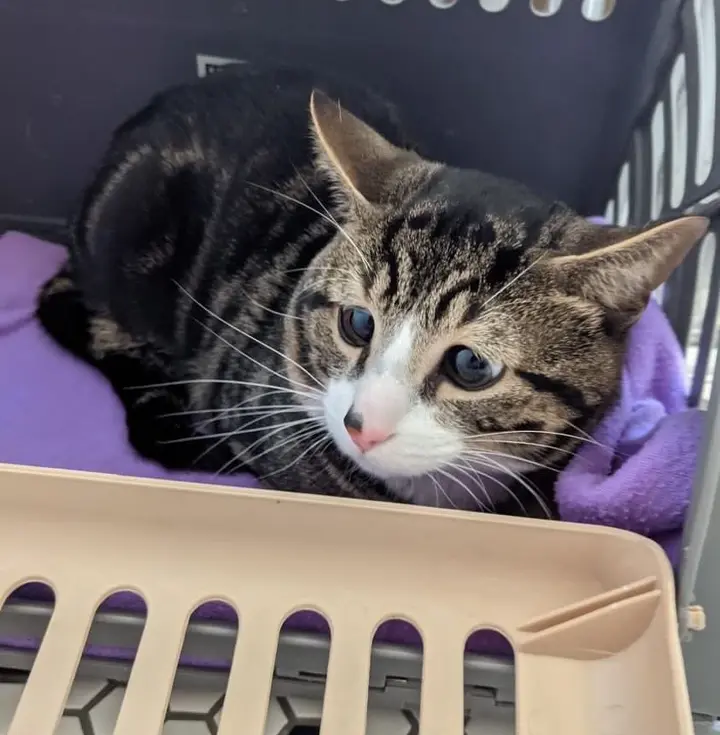 Clare (@clarekimart) and her partner Jack were at the adoption event, swooning over all the eligible kitties. It didn't take long for them to notice a shy cat huddled quietly in the corner of his kennel.
"Many of the cats there were very playful and inviting, but we noticed that (Bofus) seemed extremely nervous – he was all the way in the back of the cage shivering," Clare shared with us.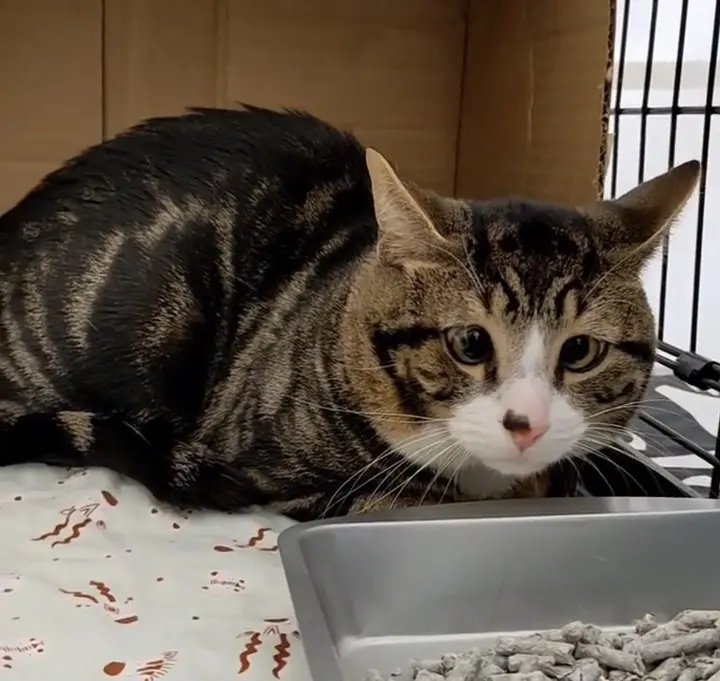 The tabby was so afraid that he barely moved, but something about Bofus just felt right for the couple. They knew that beneath his shy exterior, lay a sweet cat eager to be loved.
"We fell in love with him and wanted to give him the safe and loving home that he deserves."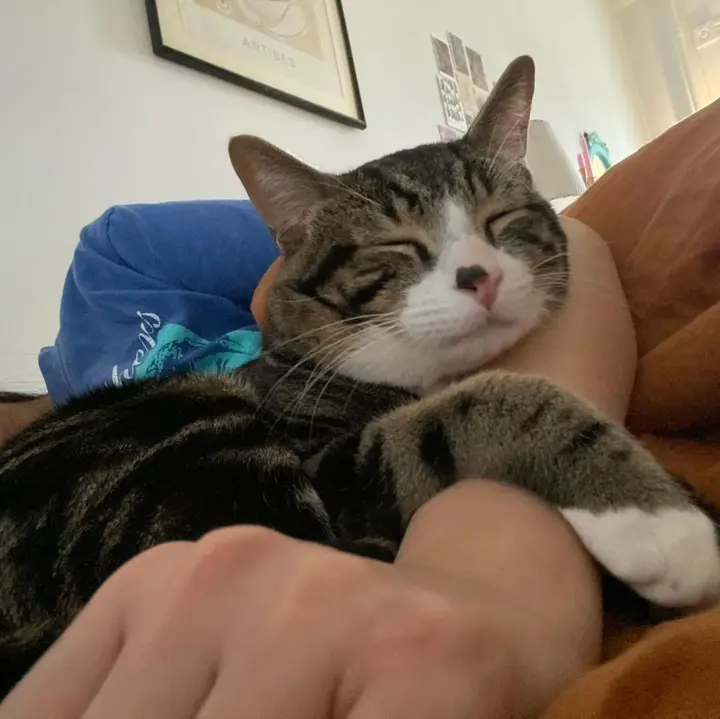 Bofus, renamed Bubbles, left the adoption event and headed his way to his new abode. Shortly after arriving, Bubbles stood with a much more confident posture.
He was walking around with his tail held high, and the fear in his eyes completely vanished. "I think he realized that he was safe after only about 30 minutes of being dropped off at our home."