A cat was so happy that she landed a comfortable place for her kittens. She even let the resident dogs kitten-sit them.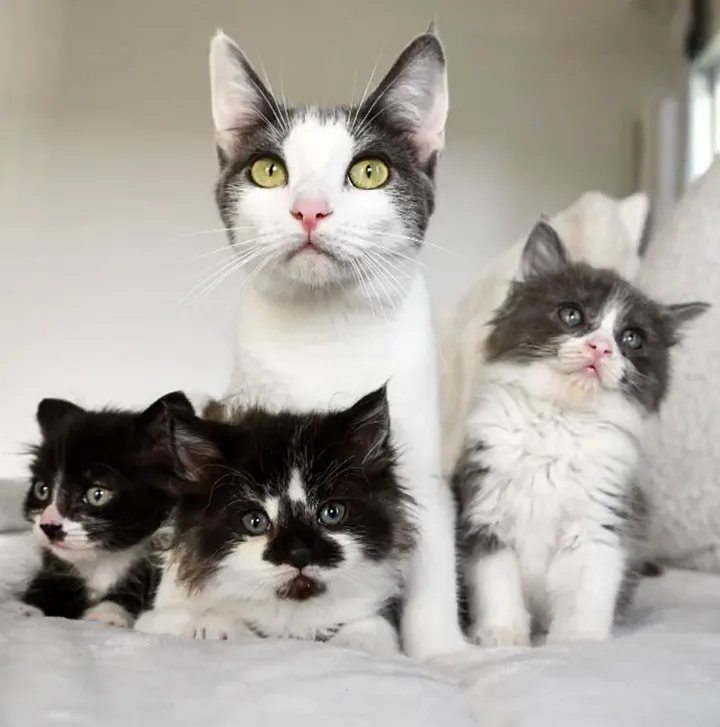 Angelica was a young cat mom with three sickly kittens when they were brought into a county shelter a few weeks ago. She was stressed in the shelter environment, and they all needed lots of care and TLC.
AnimalLuvr's Dream Rescue took them in and arranged for a foster home, so the mama could have a dedicated carer to cater to their needs, and a comfortable place to raise her babies.
A foster volunteer, Allison Ilcken, welcomed the family of four into her loving home.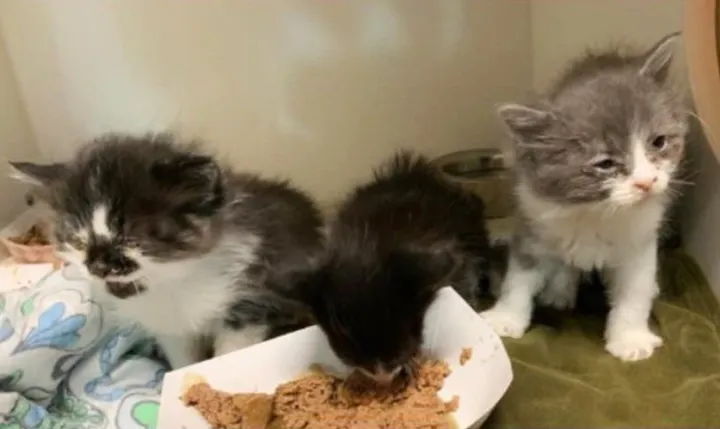 "Even though she cowered in the back of her carrier on the way home, and was reluctant to come out, she was every bit of sweet that you could ever imagine," Allison shared with us.
When Angelica worked up her courage to explore her new space, she was pleased with everything she touched and sniffed. In no time, she settled in her cozy, warm bed with her trio.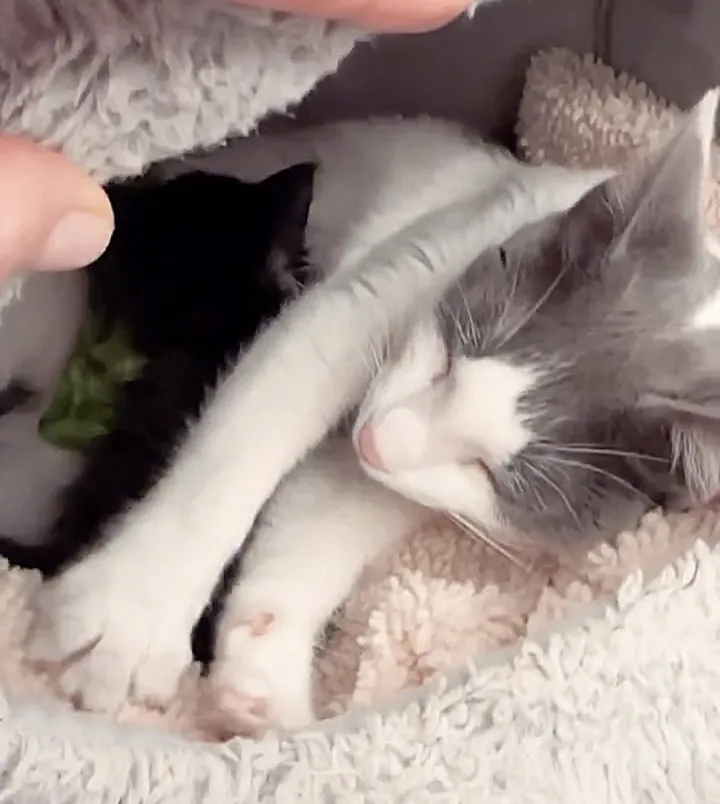 Once the stress was gone, then came thunderous purrs. Angelica was equipped with a powerful purr engine. She switched it on when Allison was around, and kept running it nonstop.
Two of the kittens, Philip (black and white) and Peggy (grey and white) had severe upper respiratory infections, and Hamilton (tuxedo) was treated for worms. Mama Angelica also needed relief for a fever and mastitis.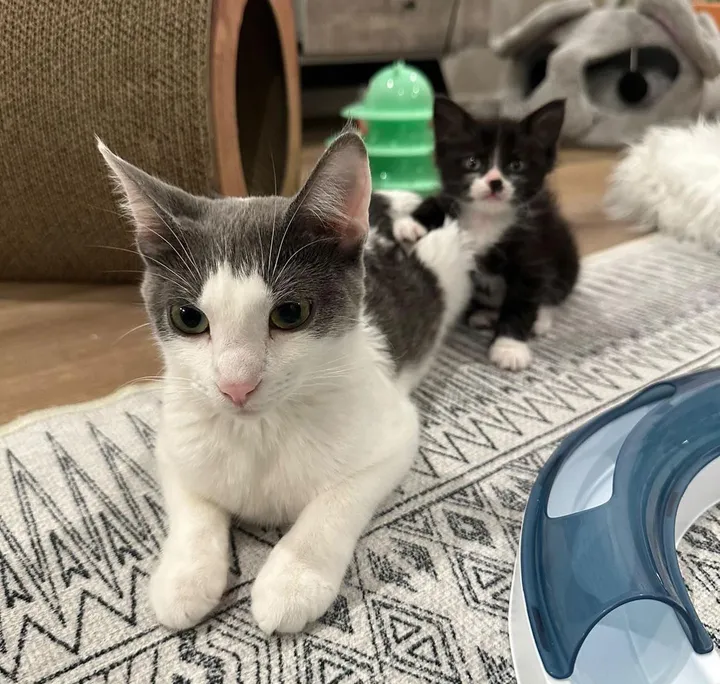 Angelica continued doling out unconditional love to her trio while being looked after by her caring foster mom. After a few days of great care, they began to make improvements, and their playful side emerged.