A street cat approached a neighbor who offered him food. He decided that he was ready to be a pampered house cat.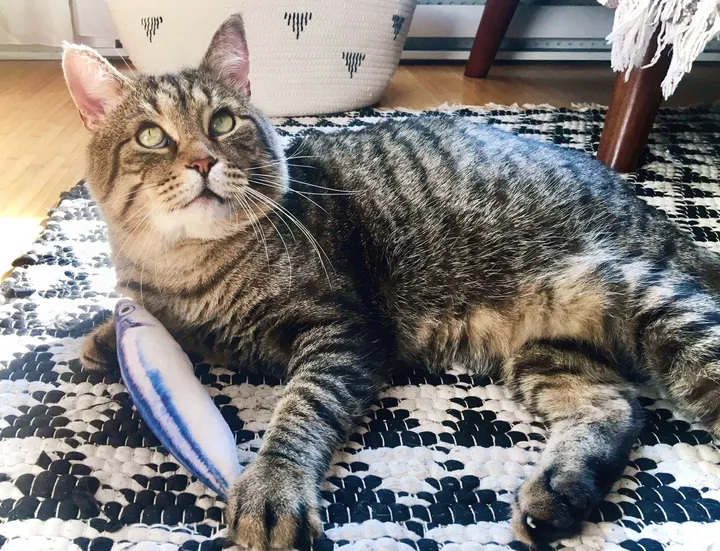 A tabby cat wandered into a neighborhood in Montreal, scrounging around for food and shelter.
A kind-hearted neighbor, Yvon, came across the newcomer and later found out that the cat didn't have a home. When he noticed that the tabby started losing weight, he wanted to help him.
He brought a bowl of food and offered it to the stray and hoped that he would accept the gesture.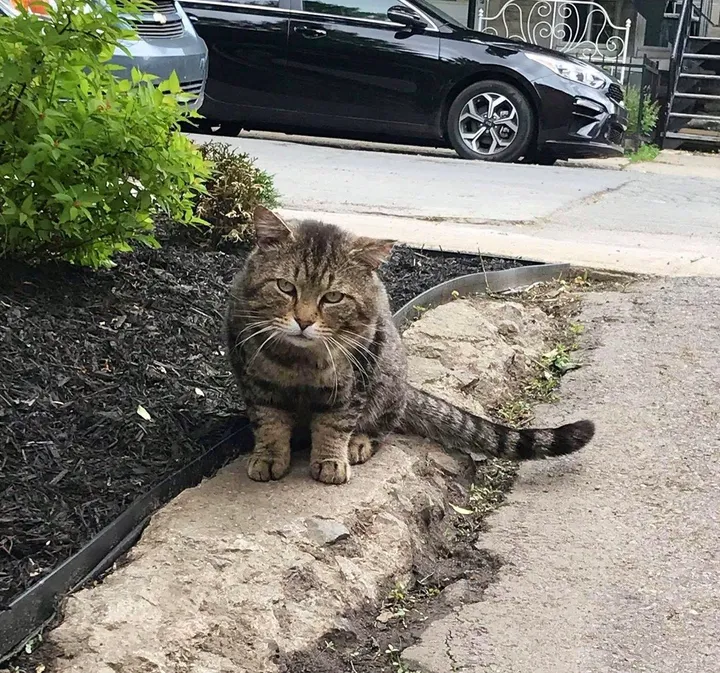 The tabby approached him cautiously at first, but as soon as he smelled the food, he voraciously scarfed it down.
He warmed up to his human friend and became comfortable around him. Soon, he would wait for Yvon every day to show up with his favorite pate.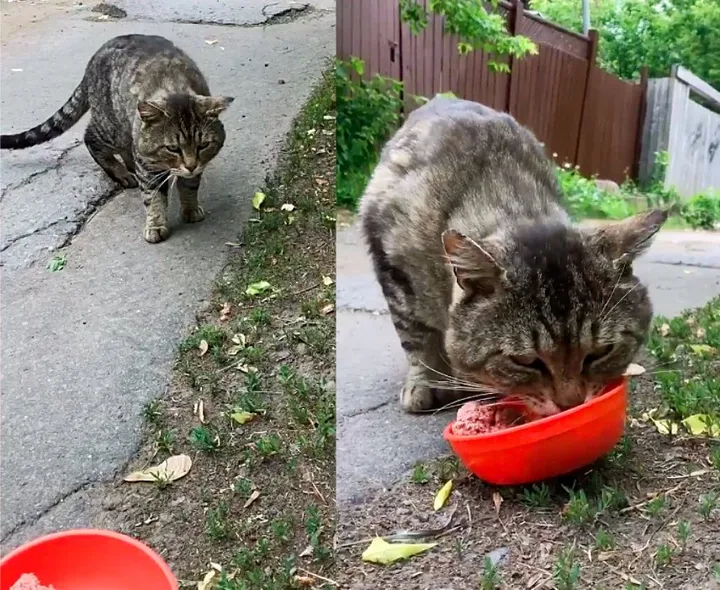 After getting his tummy filled to the brim, the cat would roll around on the ground, showing off his full belly. He began to allow Yvon to pet him, as if he was ready to be a pampered indoor cat.
Yvon scooped him up and took him inside. He helped to get the cat checked out by a vet and neutered.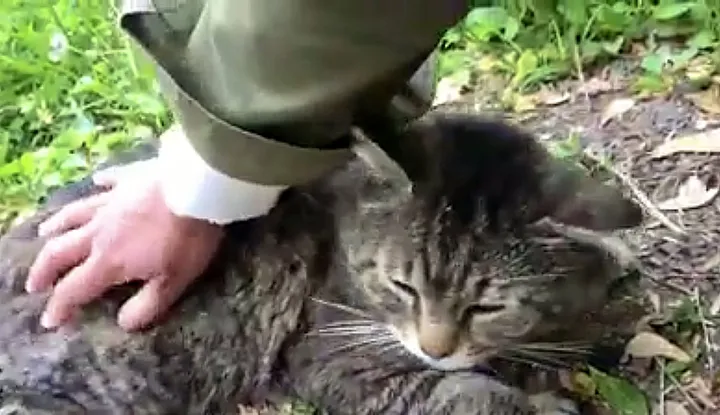 "The cat was so sweet that he went along with everything. He needed a lot of dental work and a forever home, so we were contacted for help," Celine Crom of Chatons Orphelins Montreal shared.
"We took the cat into our care and named him Matoo. His teeth and gums were in such terrible shape that all of his teeth had to be removed."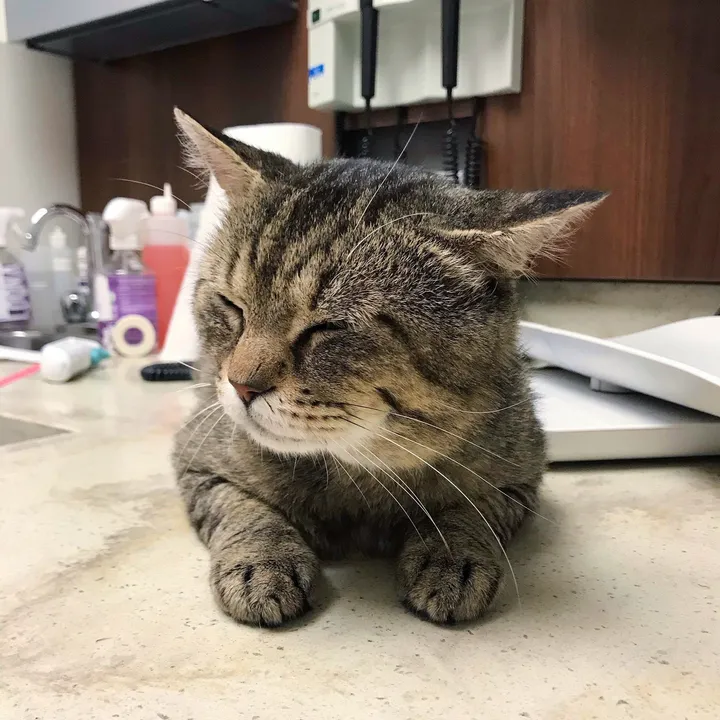 "He has no more teeth (after dental surgery), and sometimes his little tongue sticks out. He's no longer in pain and is eating like a champ."
Matoo arrived at his foster home and quickly settled in, as if he had always lived there.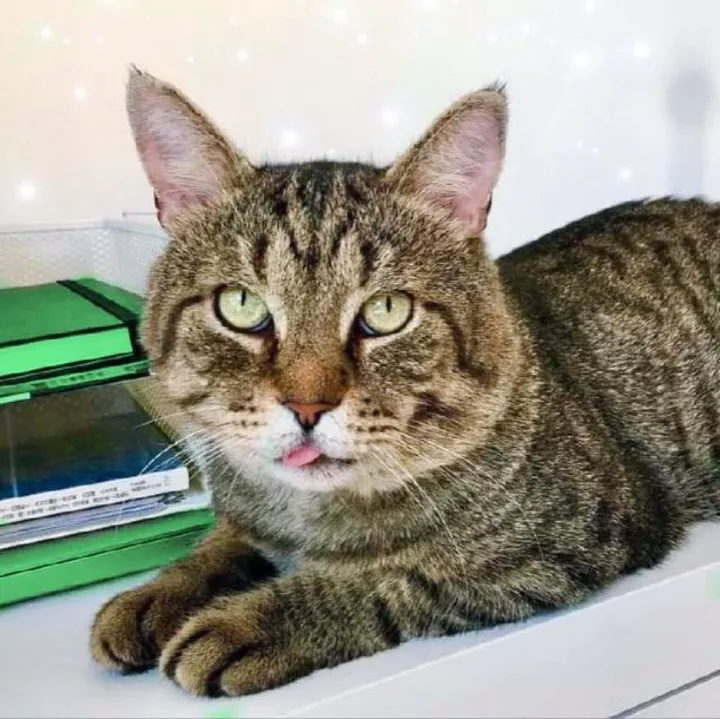 He joined his foster mom, Jess, on her couch and her bed, so he could be near her. A few head scritches sent him over the moon, and he rolled around on his back, asking for belly rubs.