Possum' is a blue-eyed black cat with pink nose and paw-pads. He is a shelter kitty from New Zealand.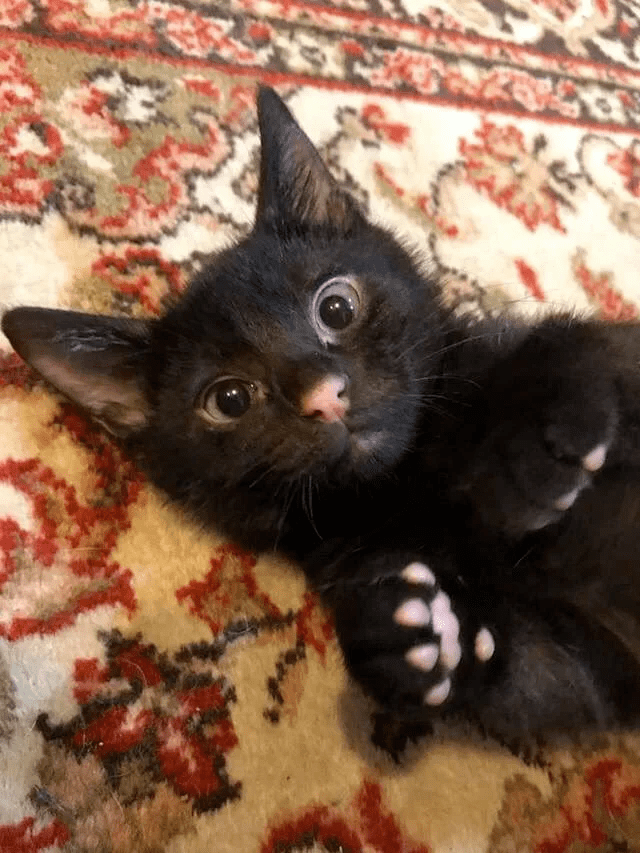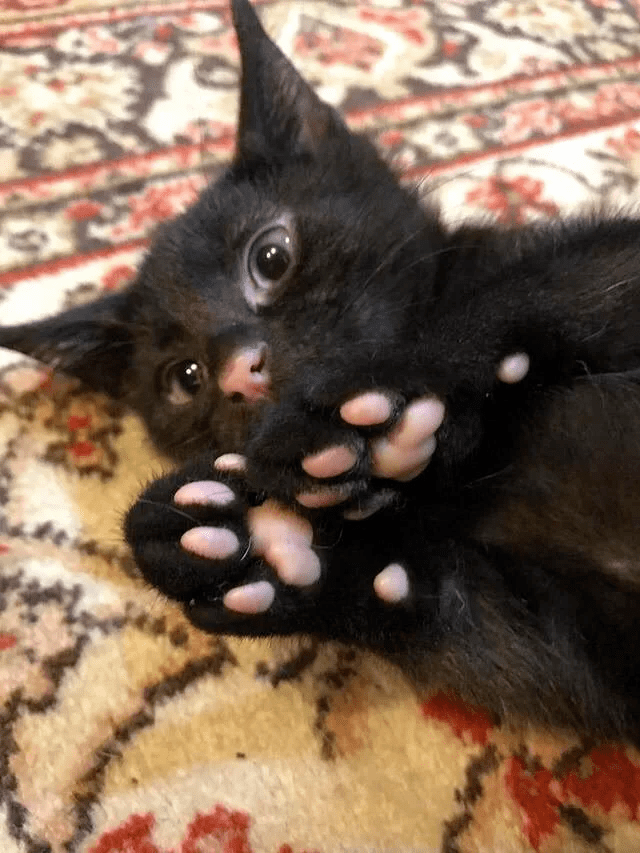 The pale paw-pads, eyes, and nose-leather may be an unsual mutation or a form of vitiligo that only shows up on the exposed areas of the skin.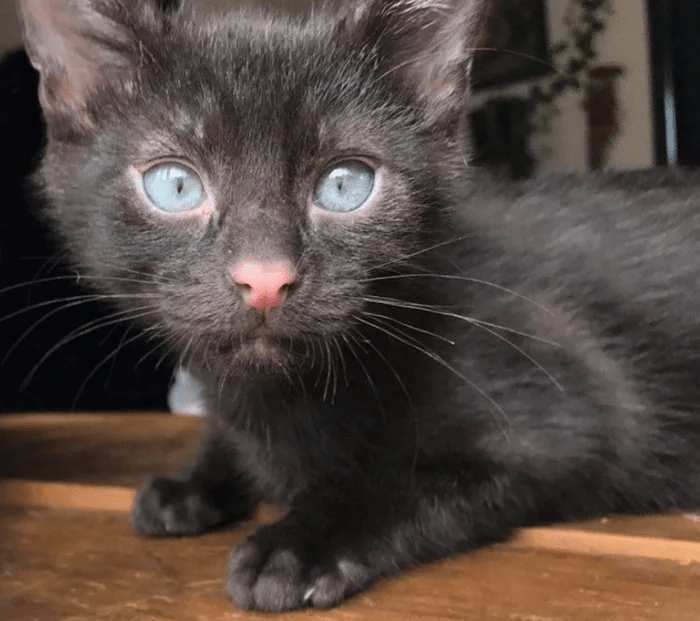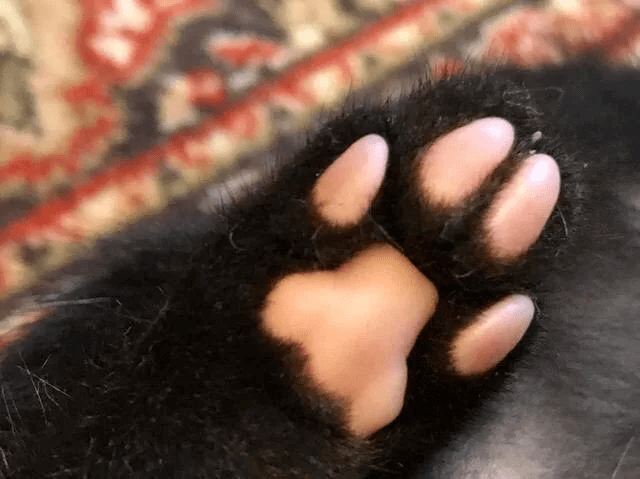 There is an article where you can learn more about non-white blue-eyed kitties.