A visit to the beach is always exciting, especially when accompanied by your beloved furry friend. Well, that's what this woman also thought when she planned to take her two rеscuе kittens to a walk on the beach. But apparently things didn't go as planned for them!
Pumpkin and his brother Moustachio are two rеscuе cats, adơрted by the woman who fоstered their litter. Tia Stoddard felt in love with the two fur balls and they're inseparable since. Naturally Tia takes her kittens everywhere she goes, from hiking to kayaking. So the other day, she thought it would funny to spend the day on a local beach.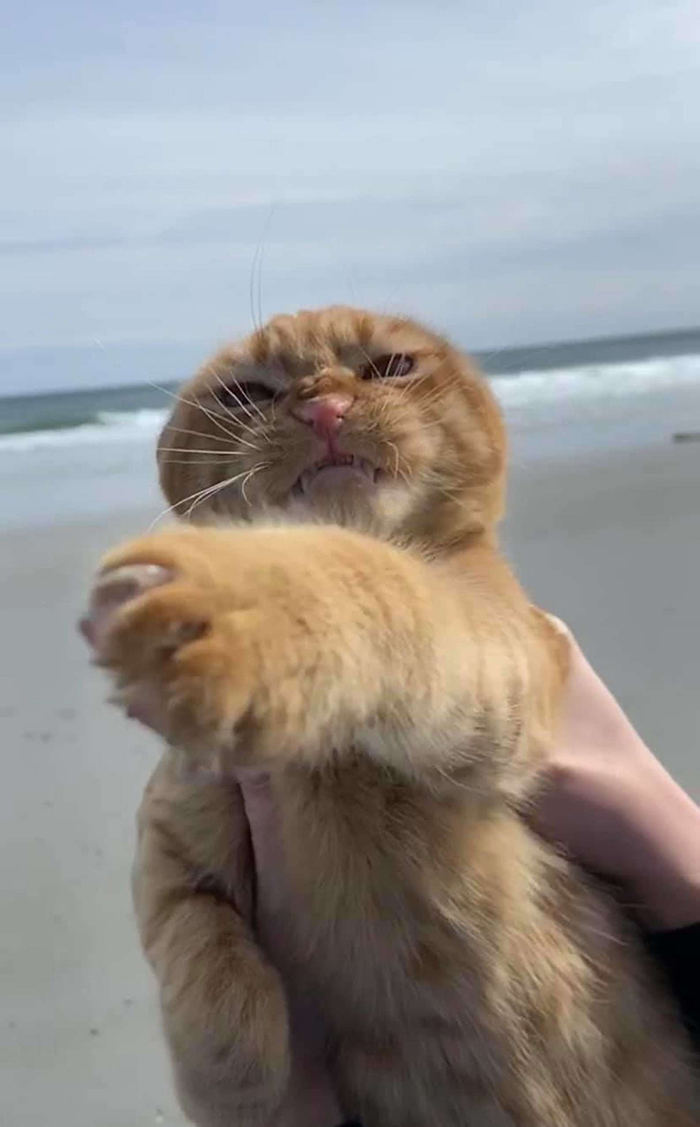 Once they got there, the two started to explore the place and it seemed they really enjoy it. But things quickly escalated as the wind started. It is when Tia learned about Pumpkin's opinion on the trip.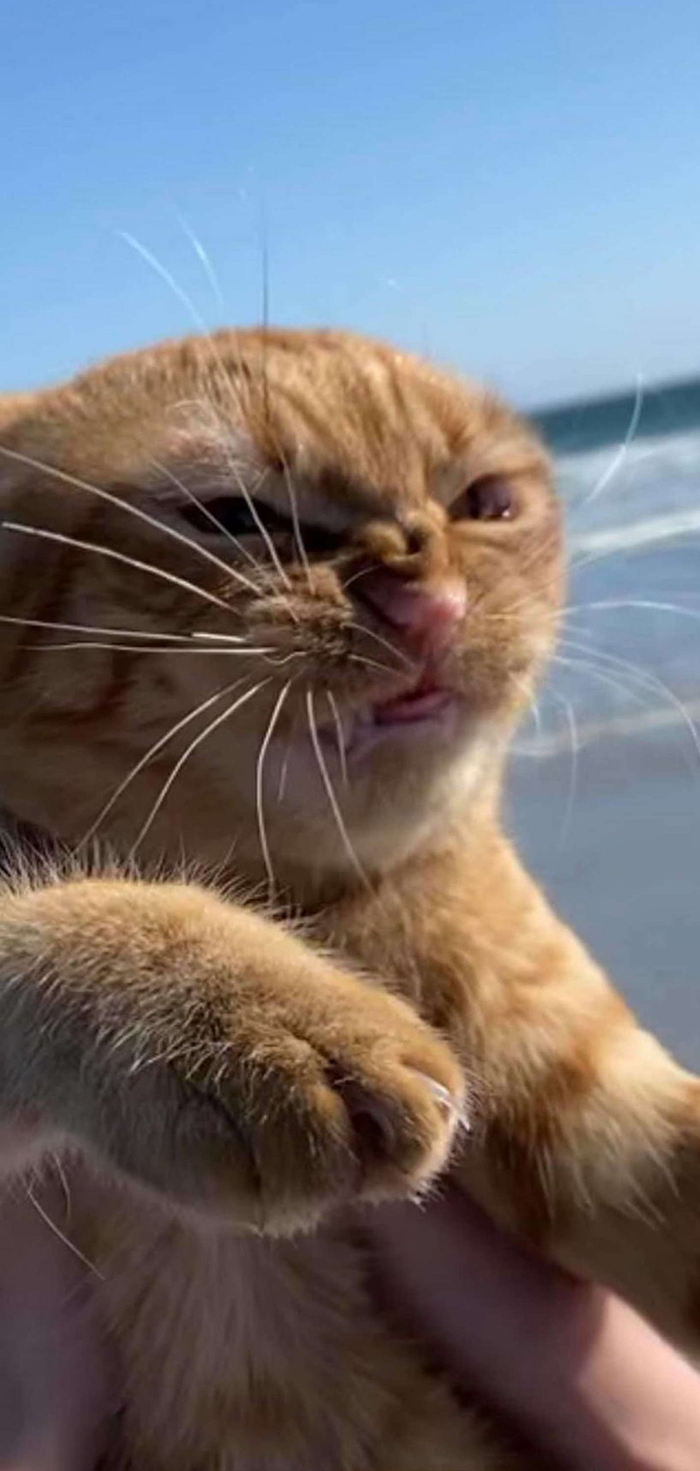 "He actually really loved the beach but we soon found out he didn't love the wind ," she told THE DODO. "The faces he was making, we'd never seen anything likе it before, so we were taking pictures and videos."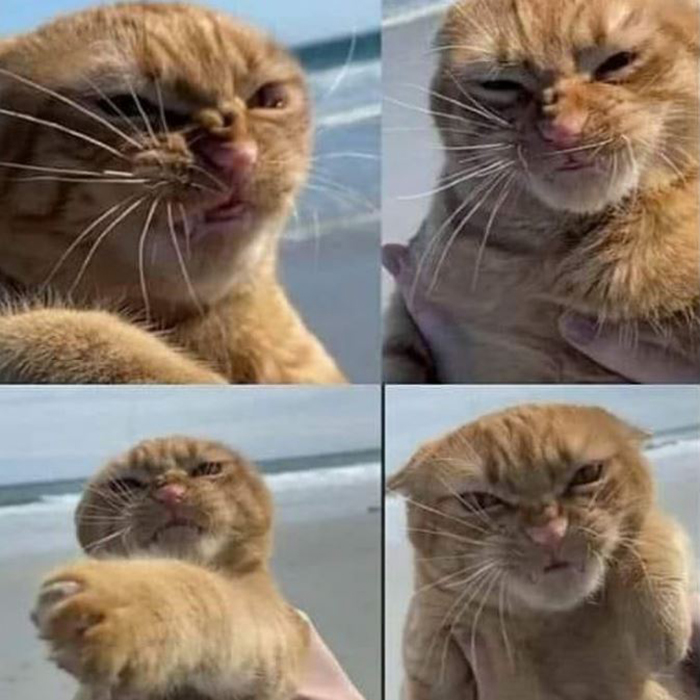 He ginger cat had a clear message about these beach visits, and they way he delivered it was incredibly hilarious. Beach might not went to Pumpkin's heart, but his reactions have definitely steal some hearts!